This is an Ayashi no Ceres layout featuring Aya and Tooya.

The layout is intended for LiveJournal users with a FREE account. Because I don't own a paid account, I don't know how to edit them.

The sidebar is there to add extra links, pictures, icons, or anything else you might want to put in it. Just a warning, if you intend to use the sidebar, you should at least have a basic knowledge of HTML. If you're worried about this, I also have a version without the sidebar.

Teaser:





Here's two images of what the layout looks like, but if you want a better feel for it, I'll have it posted at
shway_test for now.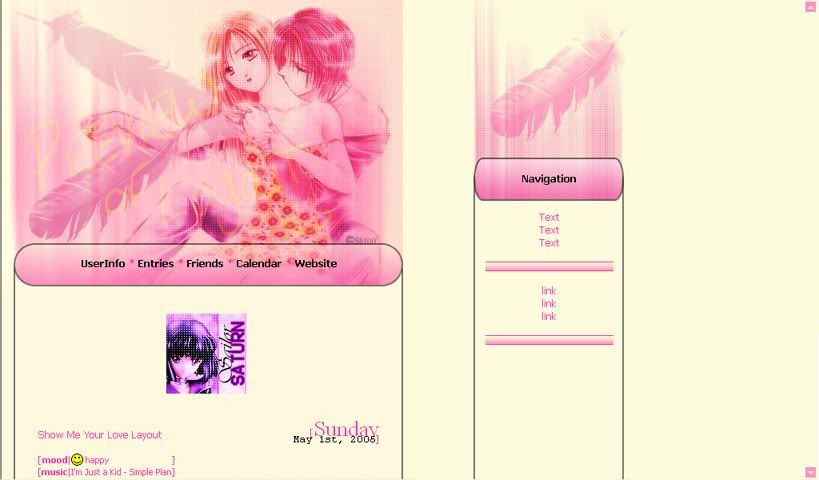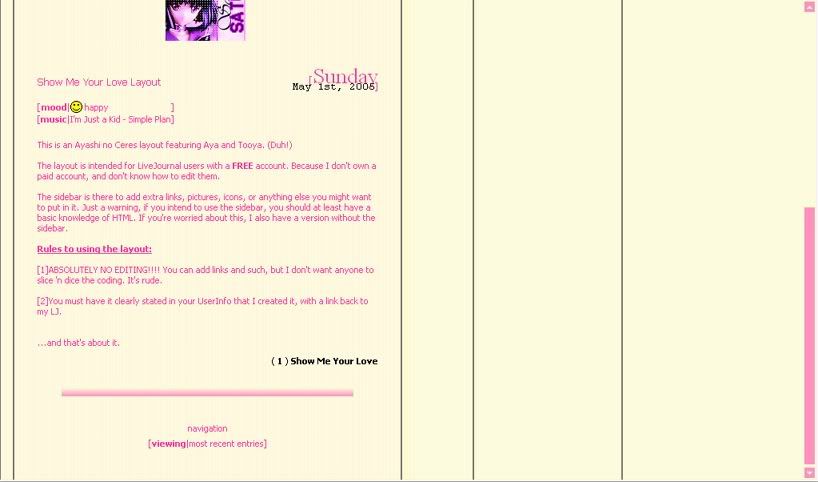 The Fine-Print:

If you want this layout just comment with your email addy and your LJ user name(s). This is so I can keep track of who's using what. I'll email you the images and the coding. You'll need an image host if you don't already have one. I recomend PhotoBucket.com . Unfortunatley I have my website and tutorials down right now, but if you need help just lemme know.

Rules to using the layout:

[1]ABSOLUTELY NO EDITING!!!! You can add links and such, but I don't want anyone to slice 'n dice the coding. It's rude.

[2]You must have it clearly stated in your UserInfo that I created it, with a link back to my LJ.


...and that's about it.